Welcome To OnKeting.
Wasting money through PPC using adwords or adcenter or any other network can be easy. One wrong setting and you may have wasted half of your budget on non essential audience. We live in amazing times and Internet marketing provides a novel approach which no traditional marketing previously did. You can track and test every small detail your strategy. You can find out which countries provide you with a higher rate of conversion or even narrow down to cities with the best converting traffic. You can get to know about  product categories that generate more business, which source: computer or mobile devices offer more sales, performance on different website, budget increase on specific area which generates more sales, etc. With the latest technology, tracking your marketing strategy is effortless (if you know what you are doing) and the amount of information that you can sift through is almost limitless.
However, this tracking comes at a price, which includes high competition, lots of analysis, comparing data and whole lot of regular audits to make sure that your campaign not only stays profitable but generates you more business everyday. As an expert in Online Marketing and with a large pool of talented Adwords Qualified Individuals and Microsoft Advertising Professionals we can provide you with unparallel quality in handling your campaign. The recognition of our team with Google & Microsoft demonstrates the expertise and ability that we posses in using latest techniques and tool for your campaign. You just need to give us control of your campaign and we take care of the rest. This gives you more time to focus on your business.
What we give you for FREE: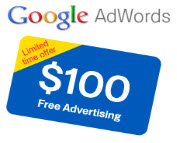 If you are already running a PPC campaign but have not seen much success, then, we provide you with a free evaluation of your current campaign. This includes campaign settings evaluation, quality score check, keyword and ad performance and several other factors. These are evaluated based on "Best Practices" gathered from years of experience.
If you are just getting started then we provide you with a $100 free voucher for your adwords campaign.
What you GET by working with us:

We consider our clients as our partners and when you work with us you get a team of professional PPC experts looking after your campaign. It is like having your own online marketing department.

Our CEO personally creates strategies and monitors your campaign and has an active discussion with our PPC team. You get high level of expertise and that too at an affordable price. These levels of high focused details are not offered by any other company.

You receive personal consultation directly from our CEO and deal directly with him.

Our CEO not only looks at your adwords campaign, but also offers competition insights which might be helpful to your business.

You get detailed reporting regarding your adwords performance every month so you can easily review campaign performance and changes that we make.

We carryout research regarding your industry, target audience and seasonal factor that we can use as an advantage to help better market your product / service.

We consider several factors while creating your campaign. We try to think from your customers point of views and according create campaign structure. For example, we try to understand on what stage of buying cycle a customer is and whether it makes sense to advertise to him at this point.

Our rates are highly cost effective, whether you are a small business or a large company. For most campaigns are charges are standard which is $199 as setup fee and PPC management charges per month of $199 or 8% of ad spend, whichever is higher.
Here are some facts regarding PPC which might interest you:
"Nearly two-thirds of consumers (61%) use search engines to help them in their product research decisions leading up to purchase." – Econsultancy
"57% of shoppers begin their online research with a search engine." – PowerReviews
"A study which tracked 20.8 million visits to 26 online retail sites over a 12 month period, found that the overall conversion rate from paid search was 2.03% compared to 1.26% from organic search. " -Engine Ready
"A search click creates 69% more brand preference." – Google
"Paid search visitors purchased, on average, more than their organic counterparts." – Engine Ready
"75% of internet users have the intent to purchase when using search engines." – RedCroix
"42.6% of UK consumers buy something online at least once a week, and the average online spend per shopper is £71 per month." – eCommera
"US customer satisfaction with e-commerce shopping this holiday season rose by 7% to 79 out of 100." – ForeSee
"80% of individuals aged 32-44 buy products on the internet." – Pew Internet & American Life Project

Our Process
Client Analysis

During this stage we try to understand about your business, your products, competitor analysis and industry analysis. This analysis helps us create targeted campaigns and optimization strategy which will help us to generate more sales for you based on future analysis.

Keyword Research

Based on previous analysis we carry out keyword research using 8 tools and competitive tools to find which keywords are being used by your competition.

Keyword Selection & Negative list creation

Selection is based on various factors like, traffic numbers, buying cycle the keyword represent, type of keyword [informative, navigation, commercial], etc. We review this selection list with the client before proceeding to the next step. We also create negative keyword list during this stage to avoid expenditure on non converting keywords like free, job, etc, which normally vary from industry to industry.

Campaign & Ad Setup

Once we have all the keywords, we create campaigns various campaign based on geography, display/search, search/mobile, product categories, etc. This is based on type of business as having a right campaign structure allow us to easily review the performance across several factors and take action to increase profitability. Ad creation is also executed during this stage.

Monitoring and Reporting Result.

We continuously monitor your campaign and run several test to make sure you get optimum result are produced. We test ads, add new negative keywords based on click history, carry out keyword performance analysis, ad group performance analysis, ad position vs conversion analysis and several such comparison on weekly and monthly basis. You get a detailed report of all our changes along with campaign performance.
Our focus is Result-Driven

We do not just focus on PPC data. Our focus is to generate more sales and profitability for your business. We consider our measurement of success not by PPC results but by the return on investment we generate for you.
We Take On Projects of All Sizes

We have worked with several large and small companies, from an Ecommerce website selling 40000+ products to a small website, selling only 2 products. Whether you are a startup, entrepreneur or a large business, we can work with you to jump start your business online. We have worked with clients from several industries, including, health, financial, non profit, entertainment and travel.
We are finally available to accept three more clients. But hurry! Because once we have 50 clients, we won't be available for another six months.
Why Choose Us?
We work with very limited number of clients at any given time. As mentioned earlier, our CEO personally creates all strategies and monitors them. Although we have a large team to carry out the strategy, but our CEO only has limited time to focus on a maximum of 50 clients. This ensures you not only get expert working on your online marketing plan, but it makes it affordable as well. Our CEO is an online marketing fanatic and stays on top of all changes within the industry and develops strategy for your overall online marketing plan. Even if he is focused on single strategy when we get started, he will mail you regarding other strategies or small tips based on industry or competitive insights, which can help your business grow. His passion is online marketing and learning about human behavior.
Our Certificates
What Our Clients Say?
I was referred by a friend, who was already getting great results, to try out "Onketing Online Marketing". Within about 90 days I was seeing many of my "key word" searches on the first page of Google and Yahoo, and many within the top three listings. If you are looking for a professional company that understands SEO at a very affordable price then Onketing can help you take your online presence to the next level! Give them a try, you will not be disappointed.
Onketing Customer 1
We saw increased traffic on some core keywords, professional advice and help with quality backlinks. I would say simply go with OnKeting. They possess the qualities, insight and expertise to aid or guide you in your SEO efforts. You will not be disappointed.- Michael Marchetta
Onketing Customer 2
Some Of Our Clients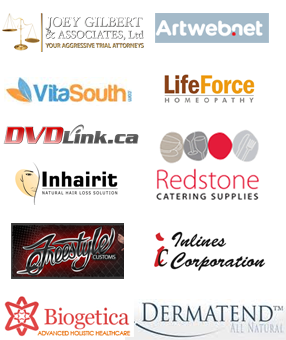 What we give to you for FREE: